Hanno Station Building 1st floor resting place
A variety of baked breads will arrive from time to time from the bakery room in the facility.
You can enjoy the bread and drinks purchased in the eat-in space of 18 seats as they are.
The keyword is to aim to offer "happy and enjoyable bread".
We are waiting for your visit from the bottom of my heart.

Opening Hours, From 9:30 to 18:00
Store location, Seibu Hanno Station Building 1st Floor Taxi stand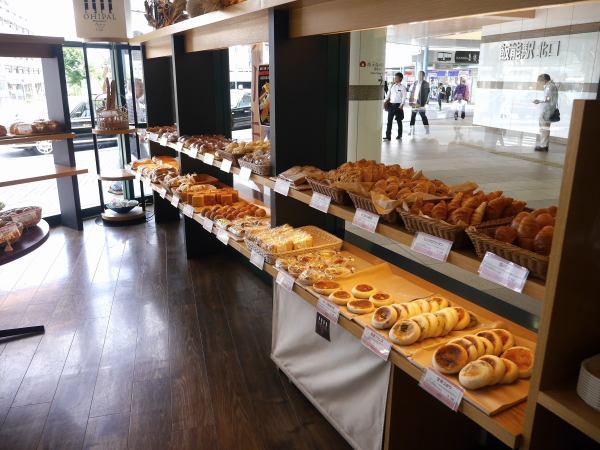 The 5th, 15th and 25th of every month are "cake days"
Bakery & Cafe OH! PAL runs a 250 yen short cake campaign on the 15th and 25th of every month.

Hotel specially made pound cake
In order to be present at the "Sai no Kuni Magokoro Kokutai (national sports festival)" held in Saitama Prefecture in October 2004
We stayed for two nights at the Hotel Heritage Resort, placed under the Emperor and Empress
It is a Hotel Heritage Original Cake that I had it served to both sides in a row.
Using carefully selected wheat flour, orange peel, butter egg egg, fruit wine, etc.,
A deep, moist and fluffy original pound cake baked with heart in the bakery at the Heritage Resort.


Even if you can eat as it is, even if you eat it with warmth, you can eat it, you can eat various ways with ice cream or jam.
There are two kinds of cakes, orange and walnut.
Ideal for souvenirs.